1/10th ISTC Modified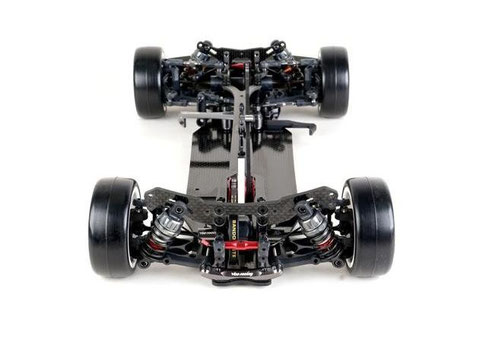 Rules
Chassis          Two-wheel drive to front or rear wheels or four-wheel drive is allowed. Chassis must have independent suspension on all four wheels. Each driven wheel must have a flexible joint, eg: dog bone/s or universal joint/s in its driveshaft. Drive train and suspension design is free from restriction. Flat Pan (1/12th and 1/10th Track Style) chassis are not allowed. The Chassis must not be shaped to gain an aerodynamic advantage. In principle the underside of the chassis must be flat and parallel to the ground along the entire length of the body-shell. Aerodynamic shaped parts (splitters/diffusers/tunnels/etc) may not be fitted to the chassis.
Motor             Only Brushless motors approved by IFMAR, ROAR, EFRA or BRCA may be used
Body Shell     4 door sedan style bodies are allowed that are currently on the IFMAR, EFRA or ROAR body listings, and fit within the GLOBAL BODY SPECIFICATIONS for electric touring cars.
Tyres             Rubber tyres only (24mm)
Batteries        Any 2 cell Hard-cased approved 7.4 Lipo packs as listed on the ROAR or EFRA websites.
Hop-Ups        Any hop-up from any manufacturer.
Gearing           Unrestricted gearing
Weight           Minimum weight 1350 grams.