Novice combined with 21.5T Junior Sportsman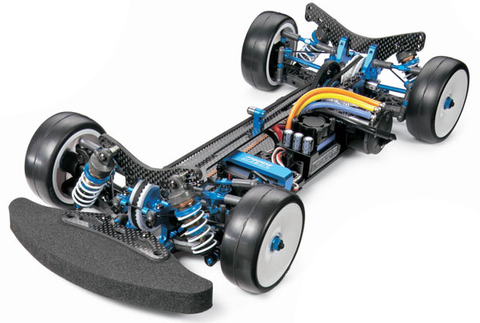 This class is designed for the beginner! Any 10th scale electric RC car and drivers with no previous experience in RC racing. Here is where you will learn to drive on a specially design track with people of similar skill level. 
Once you have the understanding and some experience of RC curcuit racing you can then move on to specific classes where more experience is required.
(A) Novice
This class is designed for beginners and inexperienced drivers, most chassis are eligible to enter into this class providing they are On-road 1:10 scale electric RC cars OR a Mini class car.
Any competitor entering this class with a touring car or mini will eventually be moved to the closest matching class for there RC car
Mini class cars must meet Mini class rules (Ref: 3.12)
Experienced drivers CAN NOT enter novice class.
(B) 21.5 Junior Sportsman
Chassis        Chassis is open to all four wheel drive shaft or belt driven IFMAR legal ISTC 190mm touring cars.
Motor             Turnigy TrackStar 21.5T 1855KV sensored brushless motor. P/N:9192000034 ONLY. Motor end bell timing must be set to Zero "0".  No motor modifications are allowed.
Note: Motors are available from: Hobbyking Australian Warehouse.
https://www.hobbyking.com/hobbyking/store/__54843__Turnigy_TrackStar_21_5T_Sensored_Brushless_Motor_1855KV_AU_Warehouse_.html
Body Shell      Any 4 door sedan body shells.
Tyres            Rubber tyres only (24mm)
Hop-Ups       Any hop up available from any manufacturer.
ESC              Any ESC that does not have Dynamic timing ie; boost or turbo timing options, or any ESC that has a "Blinky" mode ie; a flashing light denotes that no dynamic timing is enabled, is allowed.
Batteries       Any 2 cell Hard-cased approved 7.4 Lipo packs as listed on the ROAR or EFRA websites.
Gearing           Gearing is set no less to 4.5 final drive ratio (FDR)
Weight           Minimum weight 1350 grams.